In 2021, Springboard for the Arts launched one of the first Guaranteed Minimum Income pilots in the country focused on individual artists and culture bearers. A guaranteed income is a monthly, cash payment given directly to individuals. It is unconditional, with no strings attached and no work requirements. A guaranteed income is meant to supplement, rather than replace, the existing social safety net and can be a tool for racial and gender equity. Springboard's guaranteed income work is inspired by and aligned with the City of St. Paul's People's Prosperity Pilot and the Mayors for Guaranteed Income network.
Our goal for this work is to demonstrate the impact of a guaranteed income on creative work, local economies and neighborhood culture and to demonstrate that artists can be powerful partners in movements for economic justice.
Springboard's Guaranteed Income for Artists pilot is supporting 25 artists, culture bearers, and creative workers in Saint Paul with $500/month in for 18 months. We are working with the University of Pennsylvania Center for Guaranteed Income research to understand the impact of guaranteed income at both the individual and community level. In addition to this artist-focused pilot, the City of Saint Paul and Springboard have partnered on a narrative change project: Artists Respond: People, Place, and Prosperity. This cohort of artists has created public projects that demonstrate the root causes that lead to the need for guaranteed income, and the impact of guaranteed income on the families and communities that are supported by it.
This innovative public-private collaboration gives us an opportunity to create a new narrative for guaranteed income, and how it can contribute to healthy, stable, and vibrant neighborhoods.
"Prosperity Sounds" by Kashimana
Prosperity Sounds EP is a trio of songs in response to the question what does prosperity sound like. It is a response to what it is like living in capitalistic society during a pandemic. It is a hope that guaranteed income as well as universal basic income can provide some solutions towards closing the wealth gap. It is cry for equity and something more than the bare minimum.
"Altitude" by The Milligan Studio
Altitude — The Milligan Studio
The Milligan Studio is the artistic practice of Sculptor Alan Milligan and American Novelist N.M.Kelby (Dr. Nicole Mary Milligan).
www.themilliganstudio.com
Altitude is a joyous celebrations in glass, metal, and sound, consisting of kiln-formed glass panels inspired by the dreams of laughing children and a tight-top walker's parasol.
"Exhale" by Briauna Williams
Therapeutic. Mindfulness. Selfcare. Gratitude. Pick up your copy of Briauna Williams multi-page coloring book, "Exhale" at any of the following locations:
Minnesota Recreation Centers
Duluth & Case, Dayton's Bluff, Hazel Park, Arlington Hills, Rice Rec, Frogtown Community Center, El Rio Vista, Wilder Recreation Center, Jimmy Lee/Oxford
Minnesota Libraries 
Arlington Hills, Dayton's Bluff, George Latimer Central, Hamline Midway, Hayden Heights, Highland Park, Merriam Park, Rice Street, Riverview, Rondo Community, Saint Anthony Park, Sun Ray, West 7th
"Bright Futures Project" by Katey DeCelle
"Prosperity Dance" by DejaJoelle
"Everyone deserves to live and thrive." DejaJoelle's meditative work, "Prosperity Dance," is a collaborative performance that invites us to reflect on the essential nature of income, rest, togetherness and quality of life. Follow more of DejaJoelle's work at bodyprayersaesthetic.com
Artists Respond: People, Place, and Prosperity is a project of the City of Saint Paul and Springboard for the Arts, supported by Mayors for a Guaranteed Income, Saint Paul & Minnesota Foundation and The Kresge Foundation.
ARTIST FEATURES ON CREATIVE EXCHANGE
New pilot program offers guaranteed income, specifically geared toward artists
What does it mean to work in a gig economy when the gigs suddenly stop? That's what so many artists faced – and continue to face – due to the COVID-19 pandemic.
www.fox17online.com
San Francisco and Other Cities Try to Give Artists Steady Income
Through pilot programs, cities are giving checks to artists in hopes of allowing them to focus on their creative output instead of having a second job.
www.nytimes.com
Springboard starts a guaranteed income pilot program for artists; a good week for author events | MinnPost
For 18 months starting now, April 2021, 25 artists in St. Paul's Frogtown and Rondo neighborhoods will each receive $500/month in unrestricted support. The artists are part of a new pilot program from Springboard for the Arts.
www.minnpost.com
Guaranteed Income For Artists Being Tested in Two Cities
"It's not radical .. what we're talking about is merely a reappropriation directed to artists and creating a space where they can advocate for themselves politically as a pillar of the community."
nextcity.org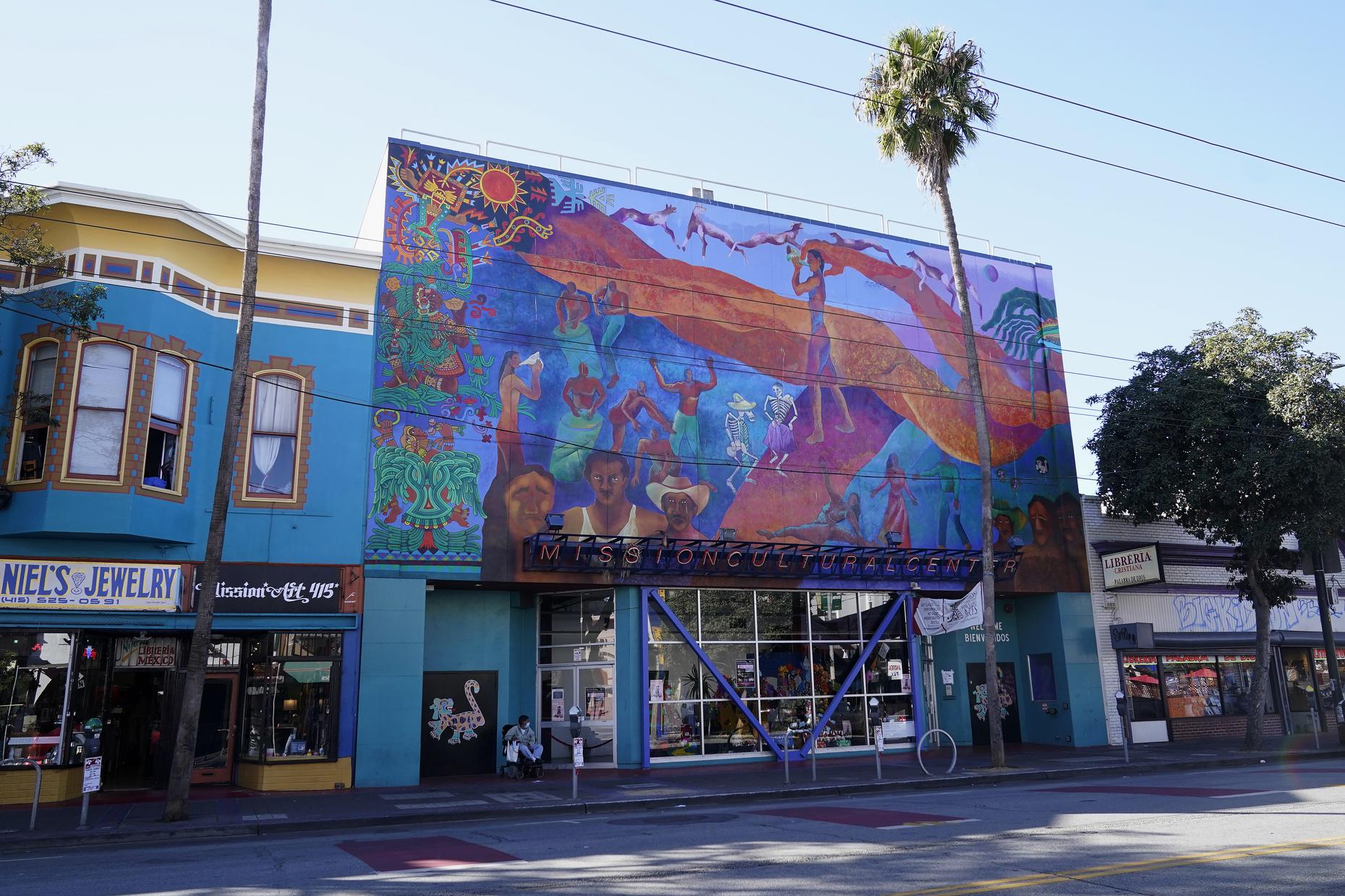 Why Major Cities Are Experimenting with Guaranteed Income for Artists | The Takeaway | WNYC Studios
This year the cities of St. Paul and San Francisco have rolled out guaranteed minimum income programs for artists that give out monthly, no strings attached payments.
www.wnycstudios.org